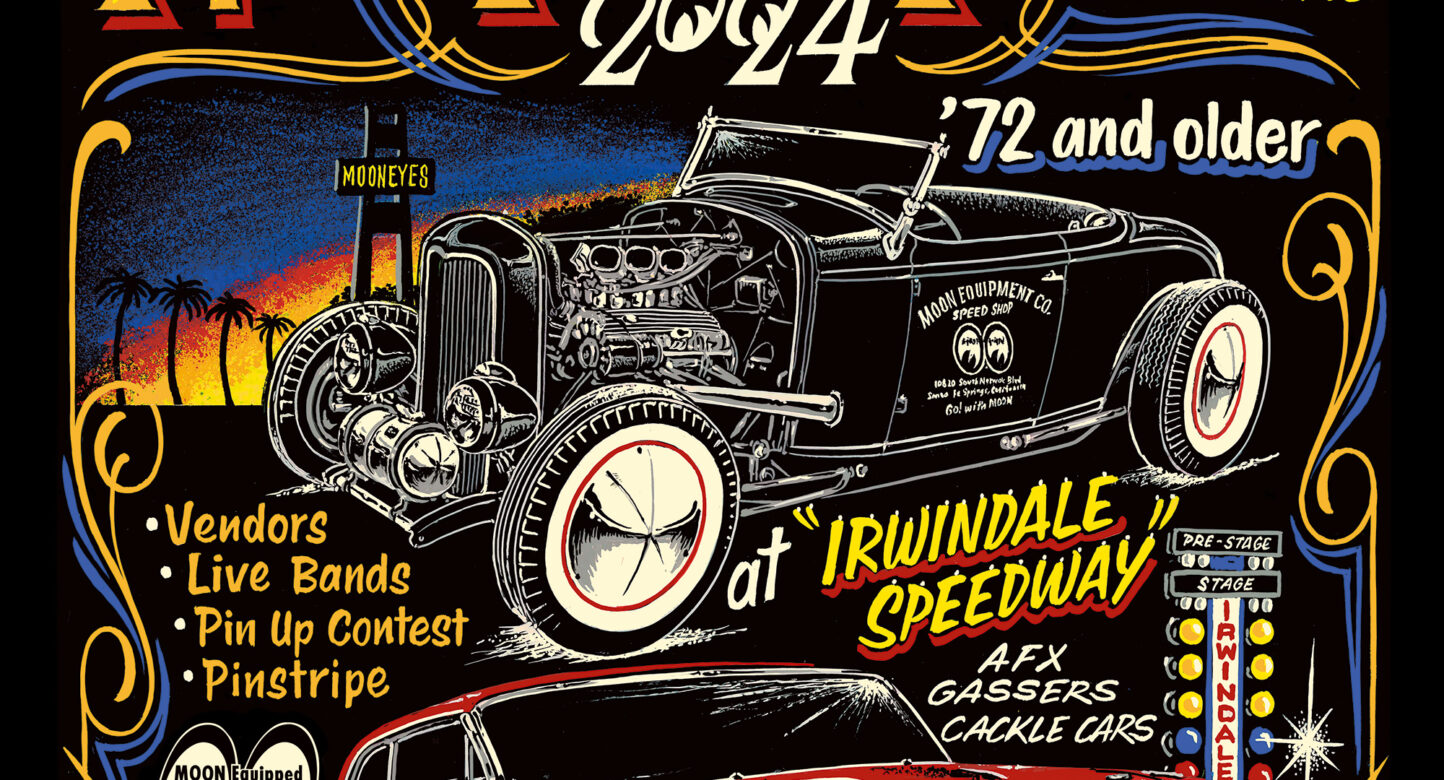 3rd MOONEYES New Year's Party at Irwindale Speedway
Comments Off

on 3rd MOONEYES New Year's Party at Irwindale Speedway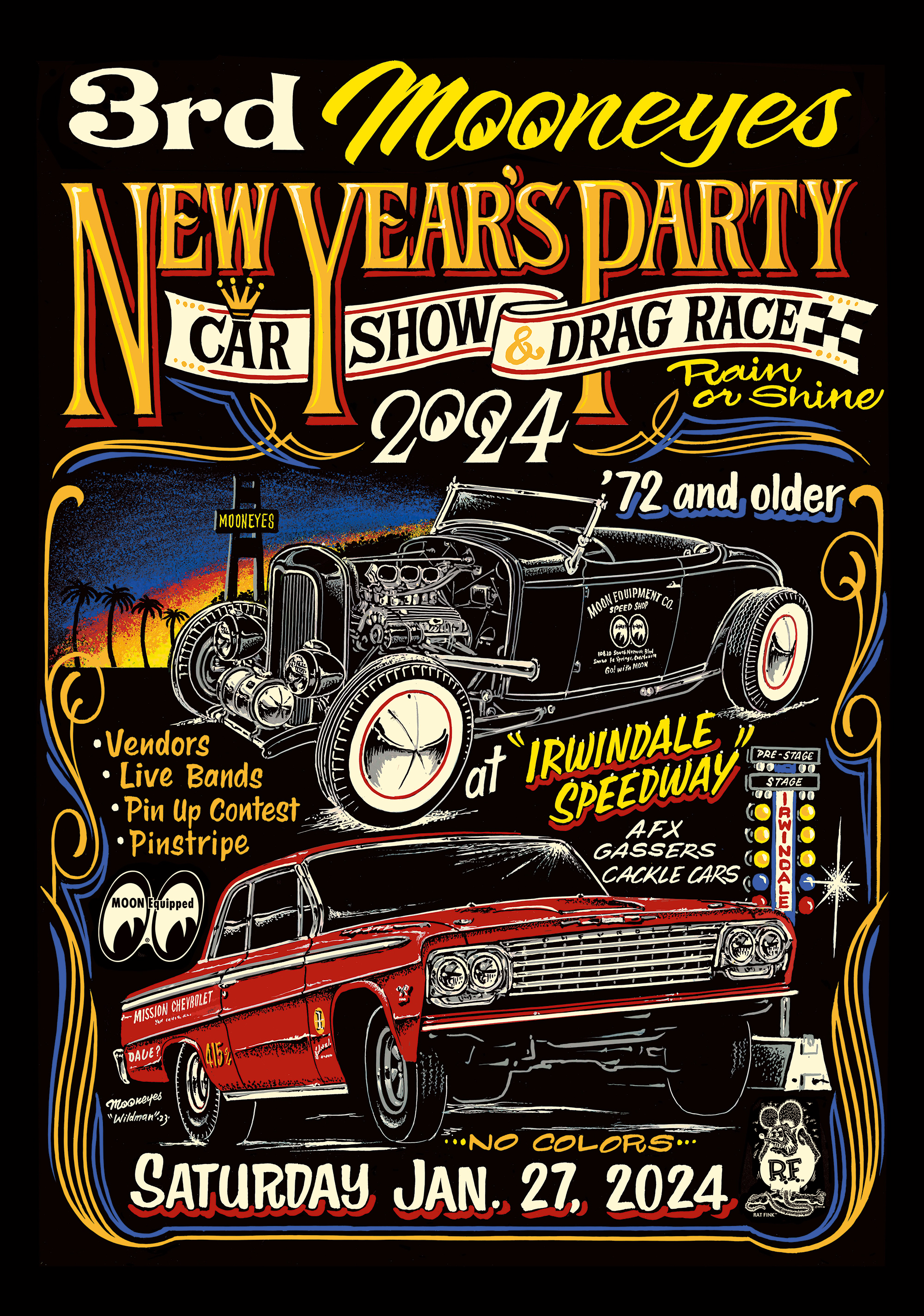 3rd MOONEYES New Year's Party at Irwindale Speedway
Saturday January 27
Irwindale Speedway
Rain or shine
Where the CQQLEST people and
CQQLEST cars gather!
Let's kick off New Year with a Bang!
It's time for 3rd Annual MOONEYES New Year's Party.
Show cars, Drag Race, Pinstripe demo, Pin Up Contest, Vendors, Live Bands
Come out and Enjoy the day of cars and people!
Go! with MQQN
Date:Saturday January 27, 2024 / 9:00am ~ 3:00pm
Location: 500 Speedway Drive Irwindale, California 91706
Rain or shine

Ticket for the MOONEYES NEW YEAR'S PARTY is available
at The FOAT!
Entry Registration starts on October 27th(Fri)
All registration show cars, drag race, spectators must buy ticket through "The FOAT."
General Admission is $20.00 per person (adult)
Children, 12 years and under are free.
General Parking is $20 .00 per vehicle.
Spectator tickets are available up until the day of the show.
NO COLORS , NO OUTSIDE ALCOHOL
LIVE BANDS
The Hot Rod Trio
Outlaw Daddies
Johnny and the Doowop Deathboys
and more coming! will updated sQQn
LIVE BANDS
SCHEDULE OF EVENT
– ON STAGE –
11:00am Johnny and the Doowop Deathboys
12:00 Noon Hot Rod Trio
1:00pm Outlaw Daddies
ALL REGISTRATION IS DONE ON THE FOAT
(Except VENDORS).
Show Car registration Limited to 1,000 cars. No Deadline
Drag race registration Limited to 100 cars. No deadline
Show Car and Drag Race has limitations and expected to be a sell out. We suggest you to register early.
Vendor registration deadline is Jan. 13th, 2024
Registration form for vendors will be available on October 27th(Fri)
For more information, please contact MOONEYES.
(562) 944-6311
info@mooneyes.com
Pin Up Contest
Applications starts on October 23rd.
Deadline to apply will be December 11th.
Finalists announced Dec 15th
For more information about Pin Up Contest, please contact the address below
mitziandco@gmail.com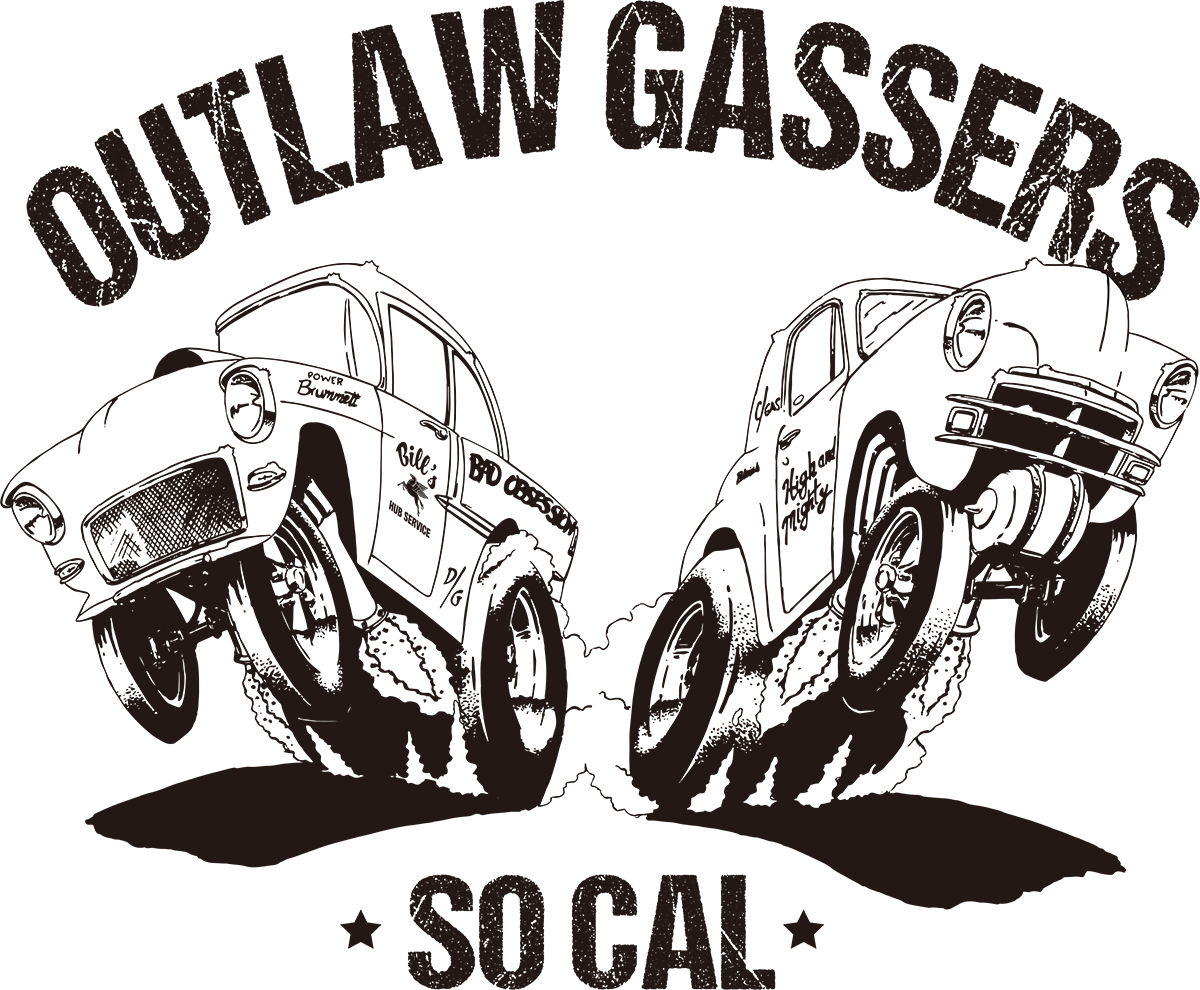 News Update!
Mooneyes are excited to announce gathering of Gasser cars at New Years Party. In addtion to AFX group, Bruce Boardman and The Outlaw Gassers will join us next year at 3rd Annual Mooneyes New Years Party on Saturday January 27th.Don't miss exciting show down of AFX cars and Gasser cars.