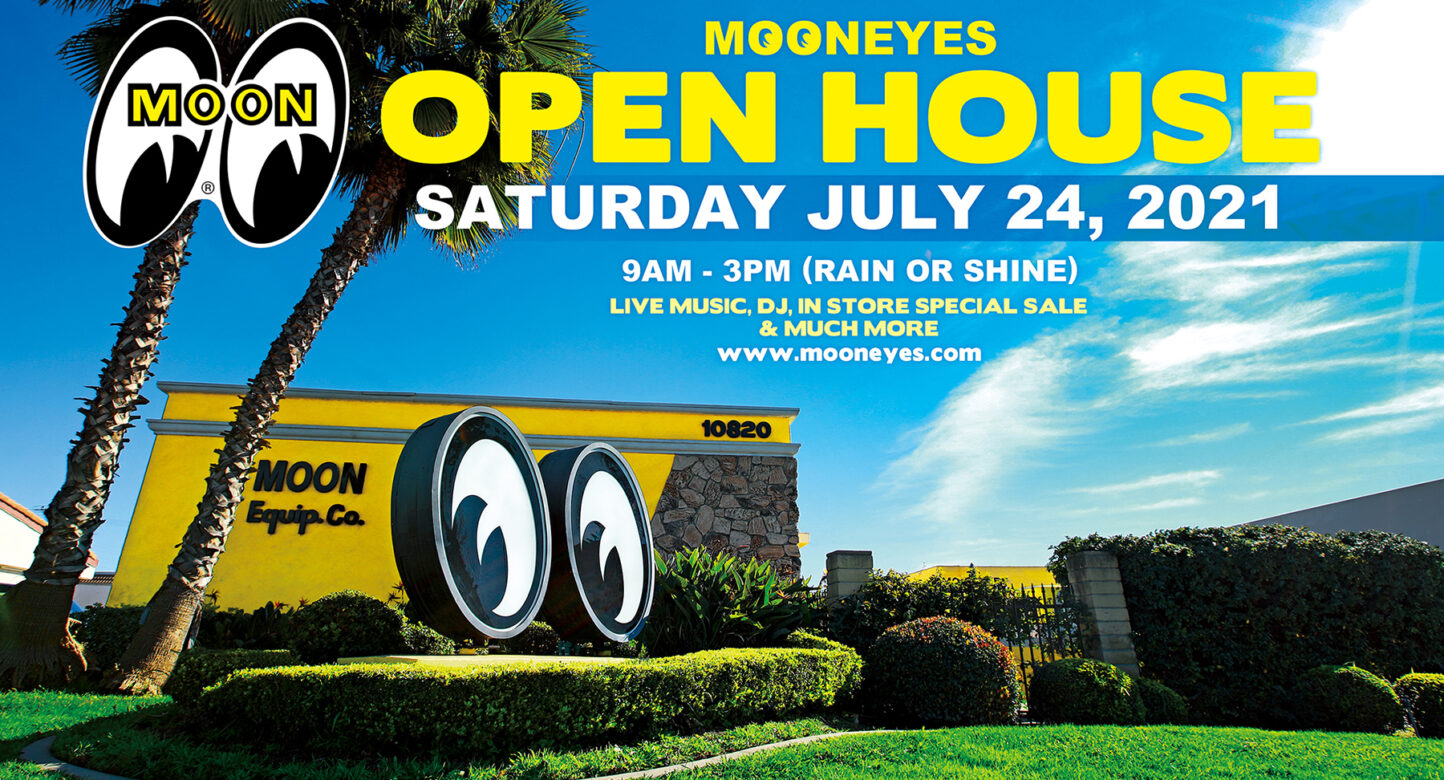 MOONEYES OPEN HOUSE 2021
Comments Off

on MOONEYES OPEN HOUSE 2021
MOONEYES OPEN HOUSE Date: Saturday, July 24th, 2021 Time: 9:00am to 3:00pm Rain or Shine Location: MOONEYES USA, CA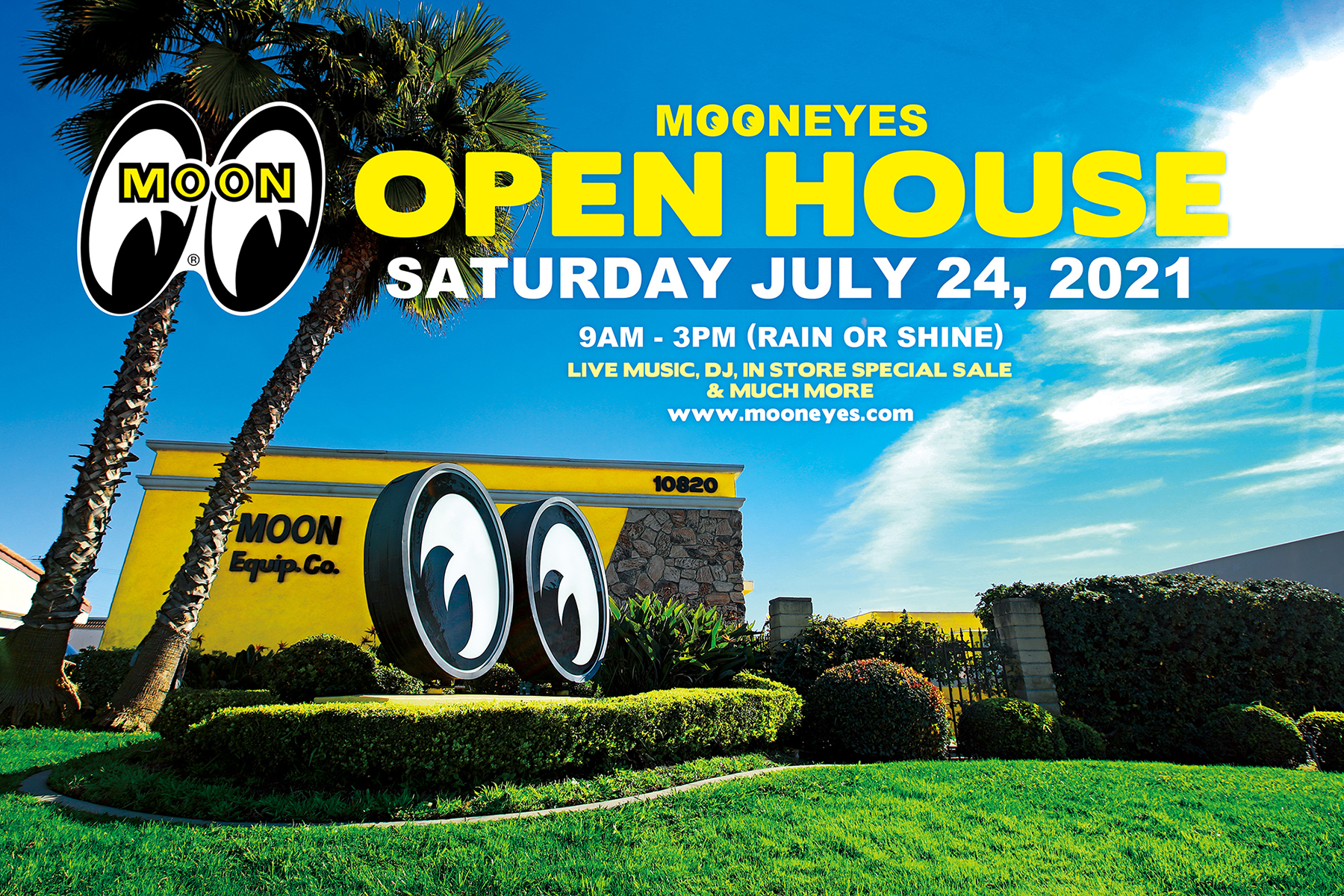 MOONEYES OPEN HOUSE
Saturday, July 24th, 2021

MOONEYES OPEN HOUSE
Date: Saturday, July 24th, 2021
Time: 9:00am to 3:00pm Rain or Shine
Location: MOONEYES USA, CA
Thanks for waiting!
MOONEYES USA will have MOONEYES OPEN HOUSE, for this year!
We'll have Hot Rod Trio for Live Band.
Sorry! No hamburgers this year due to COVID-19, although we will have a Free cold drink!
Storewide "We pay sales tax deal"
There are also, MOONEYES USA in-store special sales and much more!
The State of California strongly recommends that all visitors be fully vaccinated or receive a negative COVID-19 test prior to participate in the MOONEYES Open House.
Unvaccinated visitors and all visitors must wear face coverings, sanitize your hand, and keeping your distance.
** Please note that the MOONEYES will be responsive to changing circumstances, and this information may change at any time.**