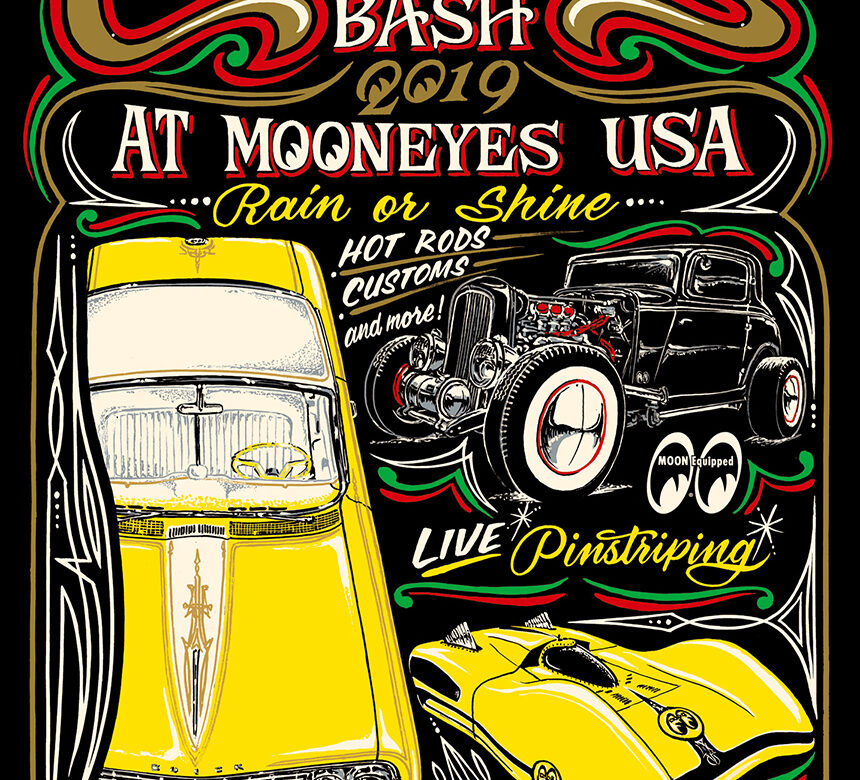 MOONEYES & Friends Christmas Bash
Comments Off

on MOONEYES & Friends Christmas Bash
MOONEYES & Friends Christmas Bash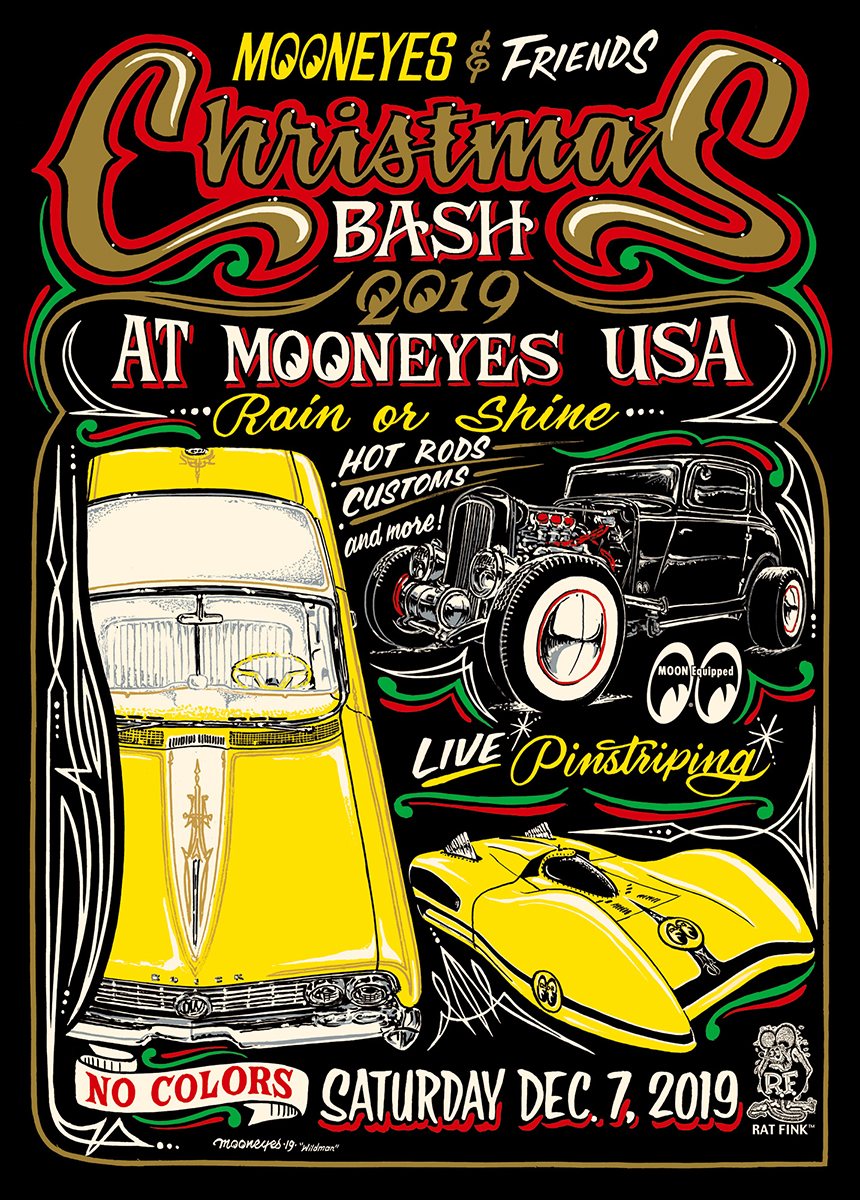 MOONEYES & Friends
Christmas Bash
Dear Friends,
Since we are not having Mooneyes Xmas Show, we wanted to have a little shindig at Mooneyes Shop and was wondering if you would be kind enough to participate. It'll be like our Open House in July. just something to get people together for Holiday Season and wanted to have little pinstripers and artist present.
This is not a money making show in any way, so we understand if you can't join us, but appreciate all your support.
date is Saturday December 7th. 9:00am to 3:00pm
we'll have DJ.
snack, drink, fun.
Date: Saturday December 7th
Time: 9:00am ~ 3:00pm
location: MOONEYES