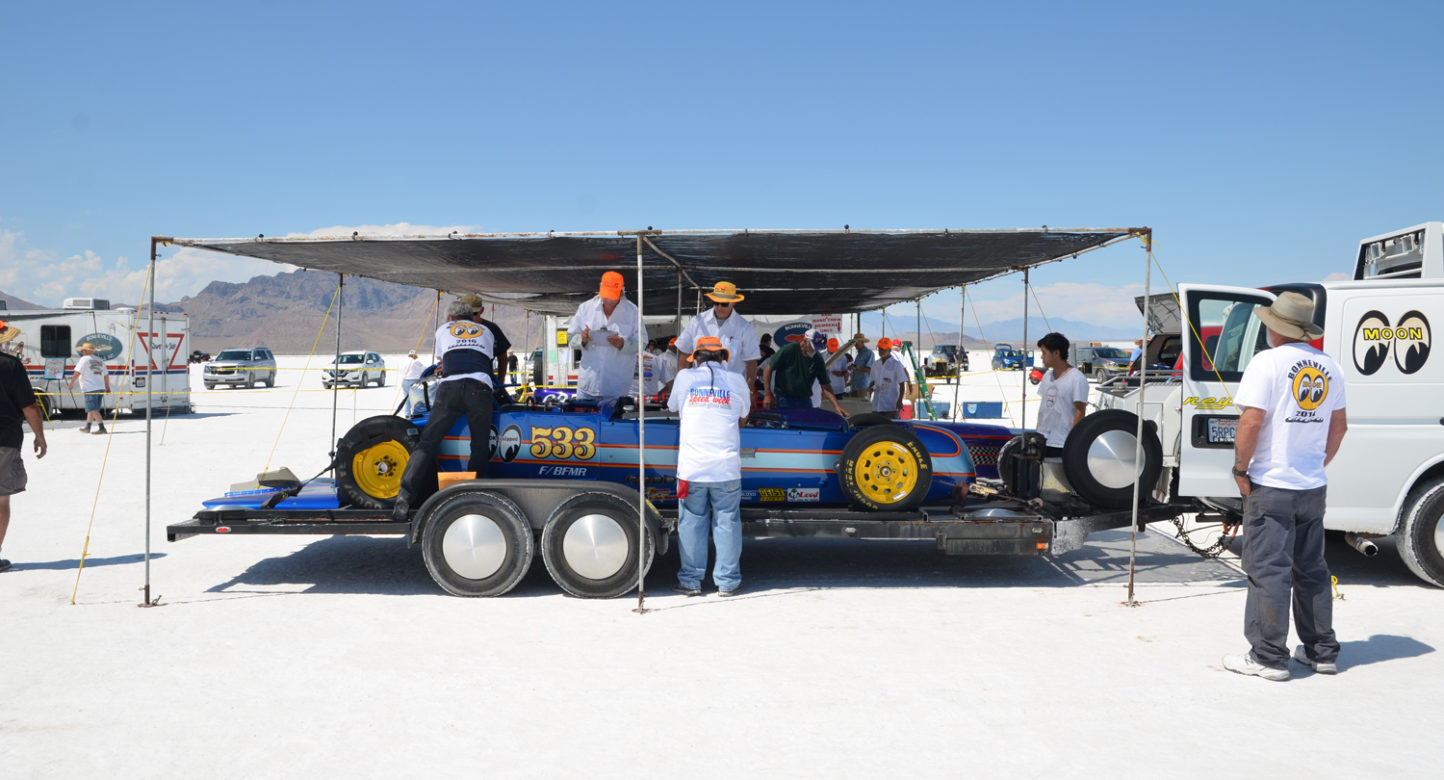 69th Bonneville Speed Week 2017
Comments Off

on 69th Bonneville Speed Week 2017
Mooneyes went to the 69th Bonneville Speed Week in Wendover, Utah from August 10 through August 14. Chico Kodama wrote about the trip and conditions this year.
Bonneville Speed Week this year, we were told before we left that the salt was hard and bumpy. They couldn't grade long course #1 and it would not be available to use. Just the second long course, a short course and a rookie course for a total of 3 courses were usable.
We arrived around 2:00pm Thursday (Aug. 10). The salt condition was very bad from the entrance all the way to the pit. I've never seen it that rough before.
Thursday we found a spot in the pit and took the race car through inspection right away. It wasn't crowded and the line was short so we finished rather quickly.
Friday, we set up the trailer. We also warmed up car and went over everything we could. We waited to see if the course would get any better after few cars ran. It didn't. We waited a few days to see if there were any changes. Unfortunately by Monday we pretty much gave up on running the car. Most people were having a hard time. Lots of spinning and no traction.
It does take some patience. We'll try again.
– Chico Kodama